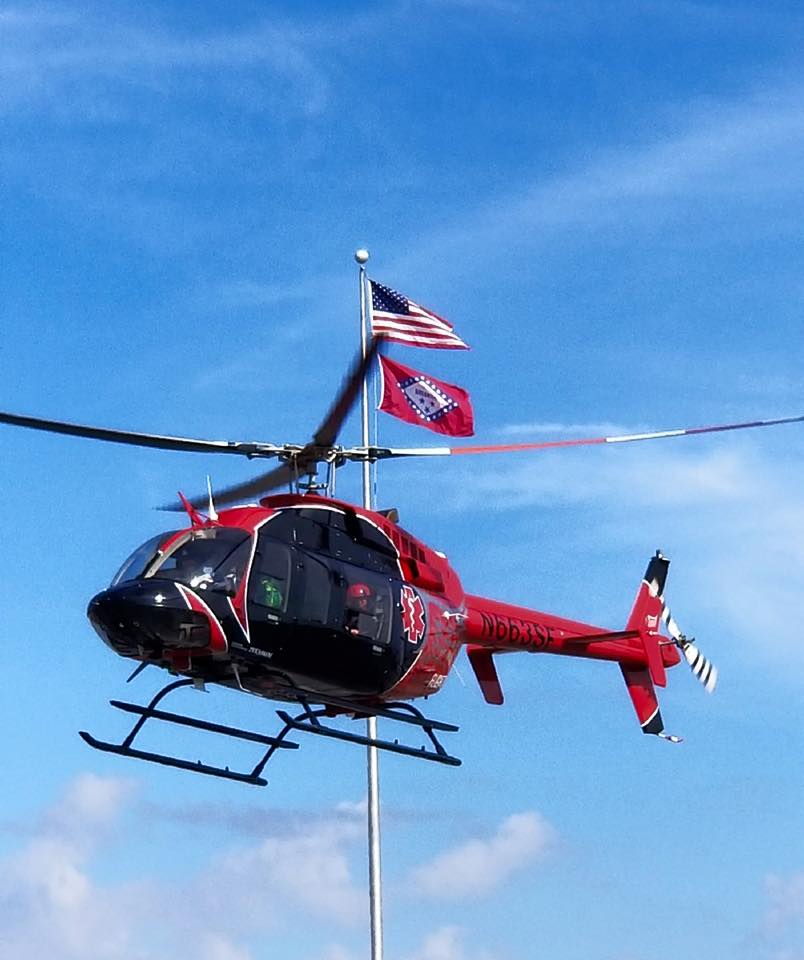 FAIRFIELD BAY – Fairfield Bay, Arkansas is excited to announce the development of a 3,000 sq. ft. Survival Flight air ambulance helicopter hangar on the grounds of the Van Buren County DPS Facilities. 
"We are very excited to have Survival Flight choose Fairfield Bay as its newest base location for one of their air ambulances," says Paul Wellenberger, Fairfield Bay Mayor. "The safety and well being of our guests and residents is paramount, and having this equipment based right here in Fairfield Bay will no doubt save many lives for years to come."
The event is set for Friday, May 15th at the DPS Building in Fairfield Bay, located at 101 Little Rock Drive, with free Petit Jean Hot Dogs and Pepsi Products provided by Timeless 106.1 KFFB beginning at 11:00 am. The ceremony begins at 1:00 pm, and a groundbreaking ceremony will take place at 2:00 pm. All state and CDC social distancing guidelines will be followed. Seating for all in attendance will be spaced at 6-foot intervals, and attendees will be wearing masks for safety.
Dignitaries from across the state will be in attendance for the historic groundbreaking. Arkansas State Senator Missy Irvin, Arkansas State Representative Stan Berry, and Chris Caldwell, Chairman of the Delta Regional Authority are excited for the opportunity to share the afternoon with other state and local dignitaries, in celebration.
Survival Flight is an air ambulance service, dedicated to ensuring the safe and rapid transport for those who require immediate emergency medical care. The 3500 square foot hangar will be large enough to not only house a fully equipped medical helicopter but will also provide sleeping quarters for three professional staff members. A $2.7 million investment, this site will create 10-13 new, high paying professional jobs, and will ensure the residents of Van Buren County have access to yet another level of top-tier medical service should it be required.