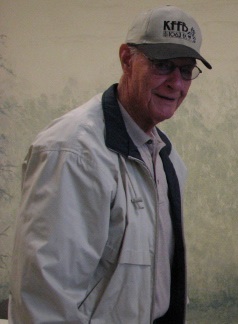 On Sunday, January 24, 2016, James H. Toy passed away at his home at the age of 77. Jay was a former member of KFFB's sales family and will be dearly missed.
 Bob Connell, the owner of KFFB, said, "Jay was the first salesman I hired with KFFB and I'm glad I was able to work with him throughout the years."
 Visitation will be in Batesville from 5:00-7:00 p.m., Tuesday, January 26, 2016, at Roller-Crouch Funeral Home.
A funeral service will held at 2:00 p.m., Wednesday, January 27, 2016, at the First Assembly of God in Searcy with Dr. Al Langston, Rev. Rusty Blann and Rev. Terry Davis officiating. Music will be provided by Buddy Nemenz, Terry and Cheryl Davis and Brian Mize.Jay's family, friends, former colleagues, and the public are invited to attend the funeral services to show their final respects.