Arkansas Republican Senator Greg Standridge passed away after a long battle with cancer on Thursday.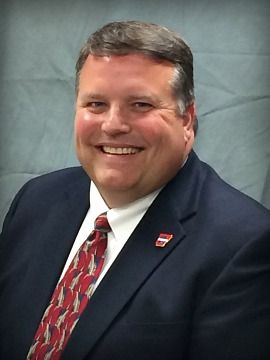 Standridge was an insurance agent and member of the Arkansas State Senate for District 16. District 16 represents several counties including Newton and Pope as well as parts of Boone, Carroll and Van Buren county.
Standridge leaves behind his wife, Karen Sue Standridge and four children.
Many representatives are offering their condolences on the passing of Senator Standridge:
U.S. Senator John Boozman
"I'm incredibly saddened to learn Senator Standridge passed away after battling cancer. Greg answered the call to public service, admirably serving his constituents even through illness. My thoughts and prayers are with his loved ones as they mourn his loss and celebrate his life."
Governor Asa Hutchinson:
"I am saddened by the passing of Senator Greg Standridge—a friend and dedicated public servant. I recently visited with Greg in his home, and even with his illness, he was a source of encouragement and strength. Greg served his community with distinction, and he loved his family most of all. Greg's passing is a great loss for our state, and he will be missed."
Lt. Governor Tim Griffin:
"I am deeply saddened by the passing of my friend Senator Greg Standridge after his courageous battle with cancer. My thoughts and prayers are with his family during this difficult time. Greg was a tireless advocate, and this is a tremendous loss to our state. My heart also goes out to his friends and colleagues in the Senate as we grieve the loss of one of our own."
Secretary of State Mark Martin
"Sincere condolences and prayers to the family and friends of Sen. Greg Standridge. May God comfort you during this time."
Attorney General Leslie Rutledge
"I was saddened to learn of the passing of Senator Greg Strandridge. Greg was a friend, a fighter & a man of faith. Not a day went by when he was not working to help his community. My prayers are with Karen, their children, his constituents and his colleagues in the AR Senate."
Arkansas Treasurer of State Dennis Milligan
"I am deeply saddened to hear of the passing of Senator Greg Standridge. He was an admirable man who took his responsibility as a public servant very seriously – even working and casting votes remotely while being treated for cancer. He didn't let his obligations down even when it would have been understandable to do so. Senator Standridge was a good colleague and was always pleasant to work with. Tina and I will be praying for his wife, Karen, and their four children."
John Thurston Arkansas Land Commissioner
"We send condolences to the family of Senator Greg Standridge, who passed away this morning. Arkansas has lost a beloved public servant."
State Auditor Andrea Lea
"As one of Senator Standridge's constituents, I'm saddened for our communities' loss, but my heart breaks for Karen and their 4 children. May God comfort his precious family during their time of sorrow."
President Pro Tem Jonathan Dismang
"I am deeply saddened by the passing of our colleague, Senator Standridge. To know Greg was to love him. He brought joy and kindness with him wherever he went. He served his constituents wholeheartedly, and he was led by his faith and by his conscience. Our prayers are with Karen and their children, and we are forever grateful to them for sharing Greg with us. I am a better person because of his friendship and the state of Arkansas is better because of his leadership. We will miss him dearly."
Senator Missy Thomas Irvin
"Senator Greg Standridge had a huge heart for his family, friends and the people he served. All my love to his wife and children."
Senator Jason Rapert:
"So sad to hear of the loss of our friend Senator Greg Standridge this morning. He was known as a devoted husband & father, talented businessman. He was Vice-Chair serving with me on the Insurance & Commerce Committee and fellow National Conference of Insurance Legislators member. Prayers for Karen & his family."