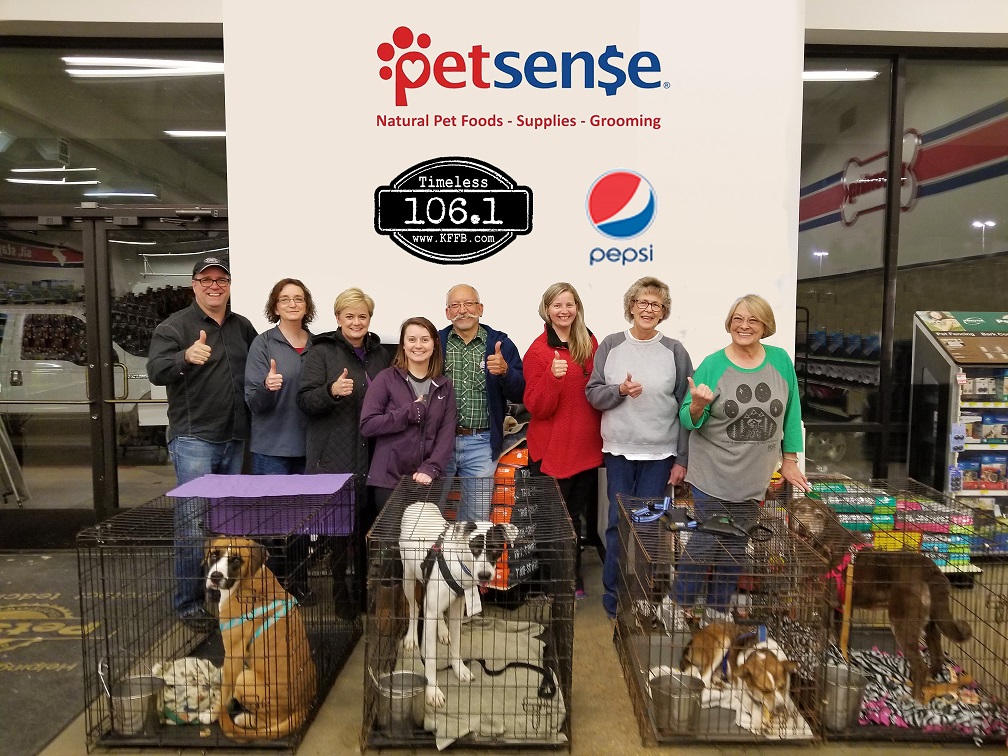 Thanks to all the volunteers with Independence County Humane Society (The Society is Housing over 75 dogs and 50 cats), Timeless 106.1 KFFB teamed up with Pepsi to help the animals in need during the, Adopt a Pet and Supply Drive, at Petsense in Batesville.
ICHS is still in need of blue dawn dish soap, paper towels, throw away gloves, large black trash bags, dog and cat food, cat litter, towels and blankets, and toys for dog and cats.
You can drop off your donations at ICHS Bargain Hound Boutique Thrift Store, 228 Ramsey Street in Batesville. for more information call 870-793-8118.