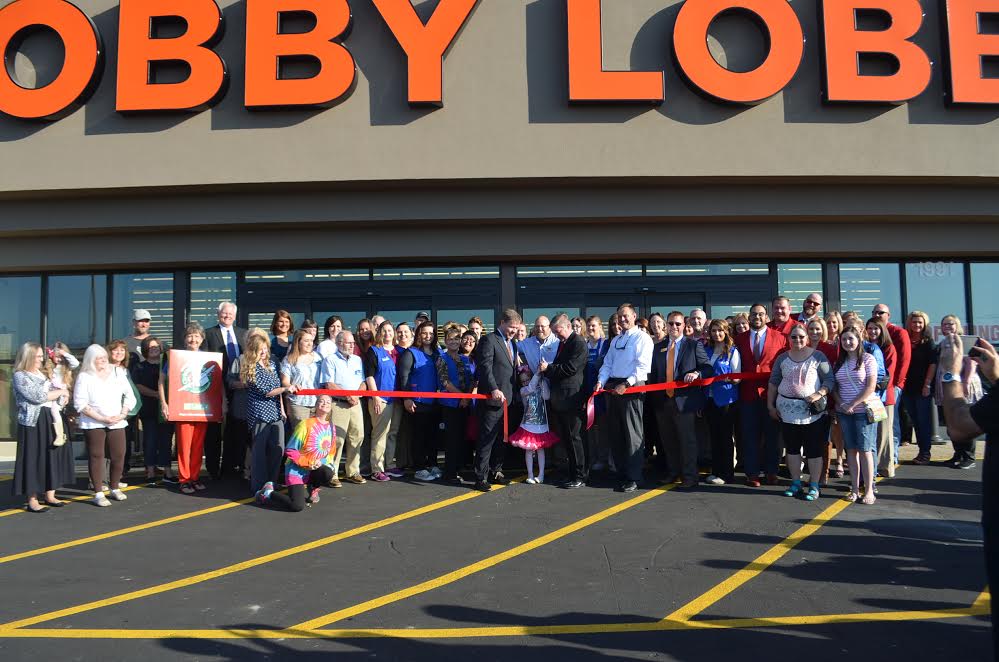 The Batesville Area Chamber of Commerce (BACC) held a ribbon cutting ceremony for Hobby Lobby on Monday, October 3. Hobby Lobby is located at 1991 Harrison Street.
Hobby Lobby Store Manager, Michael Hooten, thanked staff and community supporters for their dedication and support of the new store. Hobby Lobby is no stranger to most, as they offer arts and craft items and so much more! They are open Monday through Saturday from 9:00 a.m. to 8:00 p.m. For more information about Hobby Lobby, call (870) 793-5663.
Ambassadors in attendance included Angie Lawrence (Health Resources AR); Ashley Engles (Citizens Bank); Cara Richmond (Peco Foods); Pasha Alexander (Centennial Bank); Jennifer Corter (City of Batesville); Robin Milligan (Eagle Mountain Assisted Living); Shalyn Carlile (Habitat for Humanity); Shelby Dobbs (Scott Wood); Julie Hinkle (Southern Bank); Danna Magness (Reeva Inc.); Bill Oliva (Community Insurance Professionals); Lisa Pinkston (Network of Community Options); Deann Castleberry (North Arkansas Home Care); Michael Johnson (Anytime Fitness); Tina Paul (UACCB); and Joel Williams (Main Street Batesville).
About The Batesville Area Chamber of Commerce:
The Batesville Area Chamber of Commerce is the leading voice of business in Independence County, providing advocacy, promotion and resources for chamber members. The Batesville Area Chamber of Commerce sets the standard for excellence in member service, community collaboration, business growth and achieving a high quality of life in the Batesville area.