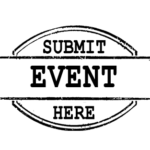 Arkansas's Radio Station
No matter where you go, take Timeless 106.1 KFFB with you either by radio or listen live online. 
Check out the latest news from Timeless 106.1 KFFB news desk for regional, business, health & fitness, entertainment, weather, and political news. Also, be sure to find out what's going on in the Timeless 106.1 KFFB listening area on our Timeless Events Calendar. If you have any comments, questions or pictures you would like to share with Timeless 106.1 KFFB email Bob Connell at bob@kffb.com
Don't Miss the Timeless 106.1 KFFB Timeless Team on Location…

Don't Miss the Timeless 106.1 KFFB Timeless Team when they are on remote at fine businesses, Festivals and sporting events in your area. Be sure to join us on-site for Free Petit Jean Hot Dogs, wrapped in a Sunbeam Bun and Ice Cold Pepsi as well as great prize giveaways! For the times and locations that the Road Gang will be on location, please visit the all-new Timeless 106.1 KFFB on Location!

Visit the Award Winning Timeless 106.1 KFFB Weather Center!
The Timeless 106.1 KFFB Weather Team; Gina Miller, Bob Connell, and Dale Gardner have you covered! Be sure to visit the KFFB Weather Center Online for up to the minute weather advisory, forecasts, and radar, or even listen to our online radio by clicking "listen live" above…