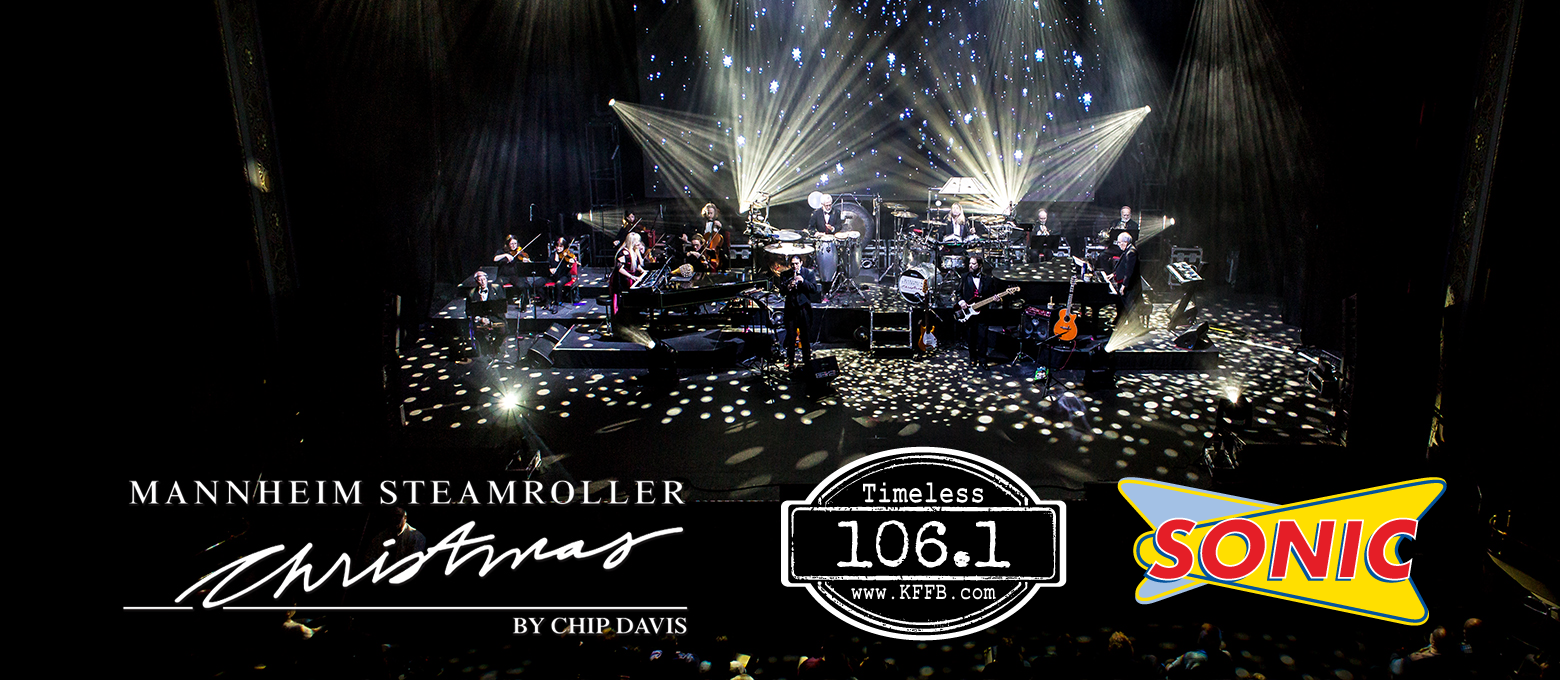 Join timeless 106.1 KFFB and sonic for a season of giving with the ultimate stocking stuffer as we welcome Mannheim steamroller Christmas to Little Rock December 26th.
You can be our guest with two tickets to the concert. We will have winners from each Sonic Drive In's of the following cities Batesville, Cabot, Cave City, Heber Springs, Bald Knob, Melbourne, Quitman, Searcy, and Southside Independence County. All you have to do is to turn your receipt with name, address, and phone number to your Car Hop.
From each of the 13 Sonic locations, you will have a chance to win one of five (5) $20.00 Sonic Gift Cards and One lucky winner from each location will win 2 tickets to the Mannheim Steamroller Show.
Register at each location until 2 pm Thursday, December 21st. Then listen to Timeless 106.1 KFFB broadcasting live at Sonic in Heber Springs beginning at 2 pm Thursday, December 21st till 5:30.
During the Live broadcast we will be announcing each Sonics winner from each location…be our guest to see Mannheim Steamroller Christmas in Little Rock December 26th with Sonic and Timeless 106.1 KFFB.