WALNUT RIDGE, AR (KAIT) – Arkansas State Police have issues a level 2 Morgan Nick Amber Alert for 14-year-old Sidney Nicole Randell after the main suspect in her disappearance was found dead Monday afternoon.
According to the Lawrence County Sheriff's Department, John Cornell, the step-dad to Randell, was found dead this afternoon on a farm road just off Lawrence Road 438 just outside of Walnut Ridge.
The sheriff's department said Cornell was in the red Ford Ranger they were searching for, and died of a gunshot wound. Police would not comment if the wound was self-inflicted pending the ongoing investigation.
Police say Cornell was the main suspect in Randell's disappearance, and was wanted for questioning.
Police say Sidney Nicole Randell is still missing, and ASP says her safety is in question. She was last seen around 10p Saturday night.
Police say Sidney was last seen wearing a brown Areopostle jacket, stands 5'4", weighs about 85 pounds with brown hair just below shoulder length, and green eyes.
If you have seen or know anything about her whereabouts contact the Walnut Ridge Police Department at 870-886-3568.
The Walnut Ridge Police Department has requested activation of a Morgan Nick Amber Alert, Level 2. Point of contact for additional information is Chief Richy Thatcher who can be contacted by calling (870) 886-2525.
Sidney Nicole Randell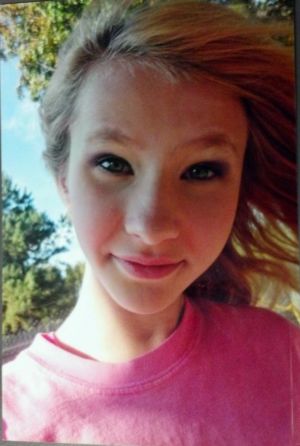 Age and/or DOB: 7/15/1998 Missing Date: 3/9/2013 Missing from City: Walnut Ridge, AR Missing from County: Lawrence
Sex: Female Race: White Height: 5'04" Weight: 85 lbs Hair: brown hair just below shoulder length Eyes: green Complexion is described as: Unknown
Circumstances Her safety is feared.
Last seen wearing a brown Areopostle jacket.
Associated Adult
Anyone having information should contact:
Walnut Ridge Police Department (870) 886-2525