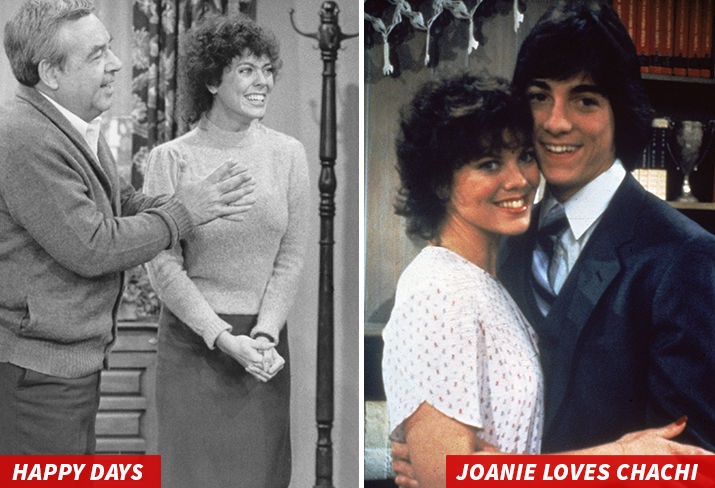 Erin Moran, 56, was found dead Saturday by emergency responders after a dispatcher for Indiana's Harrison County sheriff's department received a 911 call.
An autopsy is pending.
Moran was already a veteran actress when in 1974 she was cast in "Happy Days," a sitcom set in Milwaukee, was broadcast from 1974-1984. , the kid sister to Ron Howard's Richie Cunningham and Henry Winkler played Arthur "The Fonz" Fonzarelli. in the sitcom set in the 1950s. She would later appear with Scott Baio in the "Happy Days" spinoff "Joanie Loves Chachi."
Moran made guest appearances on series such as "Murder, She Wrote" and "The Love Boat."
Being Remembered:
Ron Howard, "Such sad sad news. RIP Erin. I'll always choose to remember you on our show making scenes better, getting laughs and lighting up tv screens."
Henry Winkler, The Fonz himself,"OH Erin… now you will finally have the peace you wanted so badly here on earth …Rest In It serenely now.. too soon."
Don Most, "As I write this I can't really comprehend this right now. A very painful loss. It gives me some comfort to know that she's with Tom, Al, Pat and Garry. Rest In Peace, sweet Erin." He's referring to other beloved actors from Happy Days, and the show's creator that have passed on.
Anson Williams, "Erin was a person who made everyone around her feel better."
"She truly cared about others first, a true angel. I will miss her so much, but know that she is in God's hands. RIP sweet angel."