Former U.S. Rep. Robert Marion Berry, has died. He was 80.
His family confirmed in a statement Saturday. A cause of death was not provided.
"With his signature quick wit and way with words, he lived his life in service to others," said Berry's son, Mitch. "He truly believed that the role of government was to help people, and it was a charge he took very seriously. He was generous with his time and talents as his dozens of mentees can attest."
Berry was first elected to Congress in 1996, an Arkansas Democrat who served seven terms in Congress, but decided against reelection in 2010 for health reasons. He underwent surgery to remove a brain tumor in July 2011.
A licensed pharmacist and farmer, Berry was elected to represent the 1st District in eastern Arkansas after serving in President Bill Clinton's administration as a special assistant for agricultural trade and food assistance. He quickly focused on issues most likely to impact his notably poor district, including agriculture.
Bill Clinton said he "never forgot where he came from."
"Marion Berry was a fine leader, a completely authentic person and a great friend," Clinton said in a statement. "For more than 40 years, Hillary and I treasured his support, valued his no-nonsense advice and loved his amazing sense of humor."
Former Governor Mike Beebe, called Berry "a natural advocate for agricultural issues and for the health of his rural constituents."
"He was plain-spoken, loyal, and worked hard every day for the people he represented,'" Beebe said.
"His straight talk and sense of humor attracted attention on the national stage, but those who knew him recognized that delivering results for his constituents was the congressman's highest priority, always," Arkansas Democratic Party Chairman Grant Tennille said.
Bob Connell owner of Timeless 106.1 KFFB, said, "Marion seemed to be always where the action was, Festivals, and Fairs, he seemed to be always there"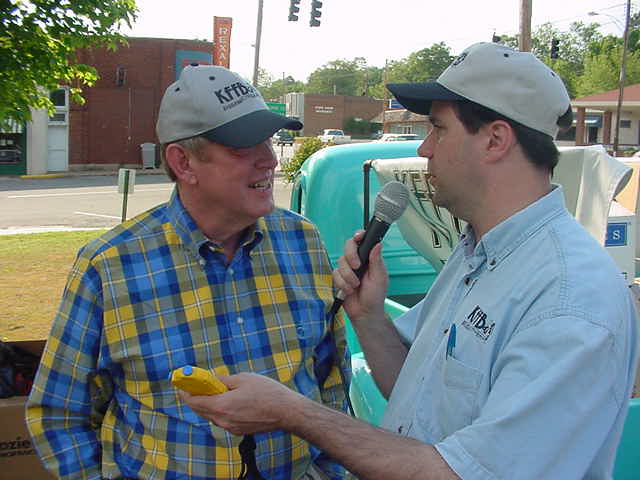 Berry, a "Blue Dog Democrat," was unapologetic about his quips, saying it reflected his passion for representing his district. He said he would criticize anyone "when I think they are making a serious policy mistake."
"I don't see anything wrong with what I've done," he said.
Former Governor Asa Hutchinson, who served with Berry in Congress, tweeted that ''you never knew what Marion would say on the House floor but he always spoke with passion and humor."
Berry was born in Stuttgart, Arkansas, and grew up in Bayou Meto near DeWitt. He graduated from the University of Arkansas' College of Pharmacy in 1965.
A former alderman in the small town of Gillett, Berry was knownfor promoting the annual "Coon Supper," a longtime fundraiser for students where raccoon meat is served that evolved into a rite of passage for candidates in the state.
"If it weren't for the Coon Supper, I probably wouldn't be in public life today," Berry said in 2006.
In addition to his son, survivors include his wife of more than 60 years, Carolyn, a daughter, four grandchildren and one great-grandchild. A memorial service will be held June 24 at the Gillett Methodist Church in Gillett, Arkansas.