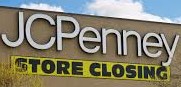 J.C. Penney a 118-year-old company is permanently closing 154 stores in the USA and 4 stores in the following Arkansas cities, in Batesville at the Independence Center, Conway at Conway Towne Center, El Dorado at Mellor Park Mall and Harrison at The Fashion Center.
Jill Soltau, chief executive officer of JCPenney, in a statement said, "While closing stores is always an extremely difficult decision, our store optimization strategy is vital to ensuring we emerge from both Chapter 11 and the COVID-19 pandemic as a stronger retailer with the greater financial flexibility to allow us to continue serving our loyal customers for decades to come."
Owner of Timeless 106.1 KFFB Bob Connell remembers doing the first on-location remote (Live Broadcast) for the Batesville's J.C. Penny store Grand Opening, at the now Independence Center when he worked for a Batesville AM station, "It's was a big day that day, people came from miles around, I remember folks saying, "the Big City has come to Batesville," a beautiful store, it's hard to believe they are going out of business.
Store-closing sales for the first round of closures are expected to take 10 to 16 weeks to complete.