Billy Lindsey passed away on December 5th 2020, at the age 65. He was born July 17th 1955 to William Calvert "Bill" and Mavis Fletcher Lindsey in Midland, Texas.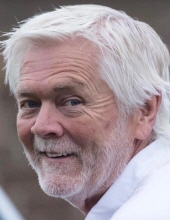 Billy came to Heber Springs, Arkansas in 1965 with his family when his father Bill who founded Lindsey's Resort on the Little Red River. Billy continued the work his father began by growing Lindsey's Resort into what it has become today. He was a long time member of the Arkansas Hospitality Association. He served the Arkansas Parks and Tourism as a commissioner for 28 years and ended his career as superintendent of Bull Shoals White River State park.
Billy was preceded in death by his father Bill and is survived by his wife Robin of Heber Springs, AR. His mother Mavis, his sister Terri & husband Matt White all of Heber Springs.
If you want to make a donation in memory of Billy you can do that at:
Giving.younglife.org/jaredlindsey Which will go to support his son Jared's ministry with Young Life.
Arrangements are by Olmstead Funeral Home