Old Independence Regional Museum's (OIRM) Board of Directors is pleased to announce that
Mandi Curtwright is the Executive Director of OIRM effective February 15, 2022. Curtwright joins
the museum with a wealth of knowledge in public relations, management, grant writing and
nonprofit management. Mandi joins current staff Terri Crawford, Humanities Educator and Laura
Reed, Office Manager.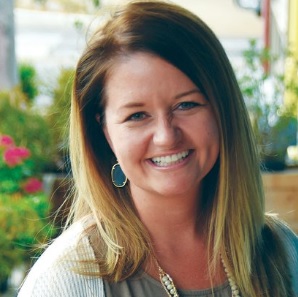 "I understand the history of our area and its importance to the citizens," Curtwright said. "I'm
excited to take on this role. It's an opportunity for me to continue the momentum at the museum.
I'm optimistic and looking forward to where the journey leads."
Curtwright has been involved in various fundraisers benefitting OIRM. She has also been a
supporter of the museum's mission and events. Curtwright has also led educational events at
the state level pertaining to historic preservation and has advocated on behalf of historic
property owners.
Curtwright was honored as one of the "20 to Watch" in 2013 by Arkansas Democrat Gazette,
"Spirit of Independence" by the Batesville Area Chamber of Commerce in 2021, and was
honored as a Distinguished Alumni for "Community Service" by her alma mater.
Curtwright has lived in Independence County her entire life. She graduated from Midland High
School in Pleasant Plains in 2005. She married Adam Curtwright in 2006 and moved to
Batesville while they were attending the University of Arkansas Community College at
Batesville. The Curtwrights have three children.
OIRM members are invited to a Members Mingle at the Museum on Thursday, April 7, 2022
from 6-8 p.m. to meet and welcome the new director.