Kenny Rogers, Music Icon, died Friday night, according to a statement posted by his family. He was 81.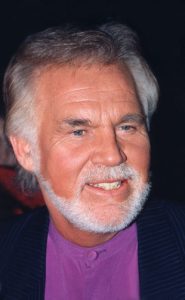 Rogers died peacefully at home in Sandy Springs, Ga., of natural causes at 10:25 p.m., the statement said.
Rogers had 24 #1 hits, at the age of 20 he had his first gold single, "That Crazy Feeling" as well as the hits "The Gambler," "Lady," "Islands in the Stream," and "Lucille," to name a few. Rogers won three Grammys, winner of six CMA Awards, a winner of the CMA's Willie Nelson Lifetime Achievement Award, and inducted into the Country Music Hall of Fame. According to the Recording Industry Association of America, Rogers sold more than 47 million records in the United States alone.
In addition to his musical craft, Rogers had a chain of restaurants called Kenny Rogers Roasters and was a partner behind a riverboat in Branson, Mo.
Kenny Rogers: The Gambler's Last Deal Concert that was his farewell tour came to Little Rock October 6, 2016
Rogers is survived by his wife, Wanda, and his sons Justin, Jordan, Chris and Kenny Jr., as well as two brothers, a sister, and grandchildren, nieces, and nephews, his representative said.
The family is planning a private service "out of concern for the national COVID-19 emergency," a statement posted early Saturday read. A public memorial will be held at a later date.