Let's Congratulate Sharon Carlton from Greers Ferry, our seventh winner of the Timeless 106.1 KFFB Treasure Chest Window Sticker Giveaway, she picked up over $950.00 of gift certificates!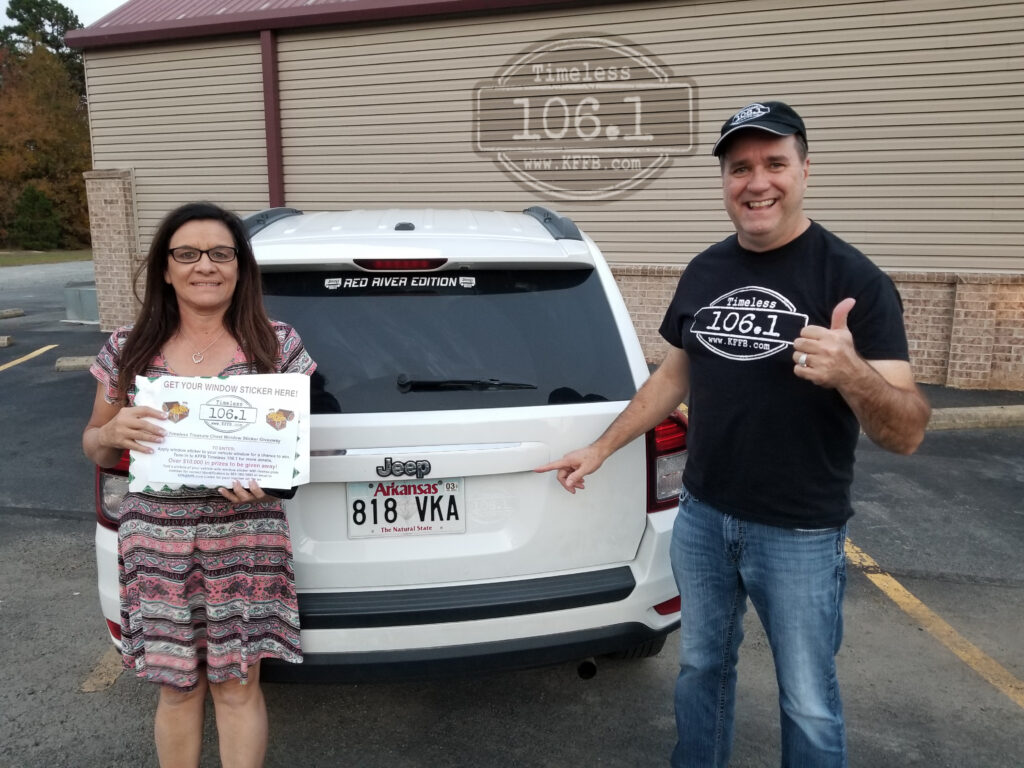 Put a Window sticker on your vehicle Today! Enter the Timeless 106.1 KFFB Window Sticker Treasure Chest Giveaway by picking up a Timeless Window Sticker at participating businesses or you can request us to mail a sticker to you today.
Then text a picture of your window sticker on your vehicle with license plate number legible for correct identification to 501-362-5863 or email to bob@kffb.com or wait for our window sticker spotters to spot your sticker! If we don't have a winner in 10 minutes and 31 seconds the prizes will transfer to the next day! Enter today!