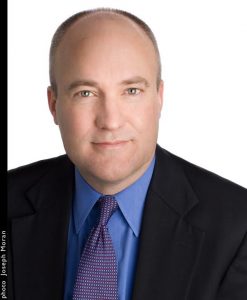 Harding University's American Studies Institute will host Michael Duffy for the second presentation of its distinguished lecture series Monday, Oct. 3 at 7:30 p.m. Duffy's presentation will cover his most recent book, The Presidents Club: Inside the World's Most Exclusive Fraternity.
Co-authored with Time's Nancy Gibbs, The Presidents Club is the first history of the private relationships among modern American presidents from Hoover to Obama — their backroom deals, rescue missions, secret alliances and enduring rivalries.
Duffy, assistant managing editor and chief political correspondent, has worked at Time magazine for 31 years. For eight years, he served as Time's Washington bureau chief covering the Pentagon, Congress, national politics and the White House. Duffy is also a co-author of the best-selling book The Preacher and the Presidents: Billy Graham in the White House.
Duffy is a two-time recipient of the Gerald R. Ford Award for Distinguished Reporting. He also won the 1998 Goldsmith Award for investigative reporting from the Joan Shorenstein Center at Harvard University's Kennedy School of Government. Duffy graduated from Oberlin College in 1980 and taught at Princeton University in 2006-07.
The presentation will be in Benson Auditorium followed by a book signing. The event is free and open to the public. For more information, contact the American Studies Institute at 501-279-4497.
Harding is the largest private university in Arkansas, has been ranked by U.S. News & World Report for 23 consecutive years, and has been recognized as a top 25 school in the South. Harding also maintains study abroad programs in Australia, Chile, England, France, Greece, Italy and Zambia. For more information visit www.harding.edu.